Lost Car Key Replacement in Charleston, SC
Emergency Key Fob cutting & programming by VIN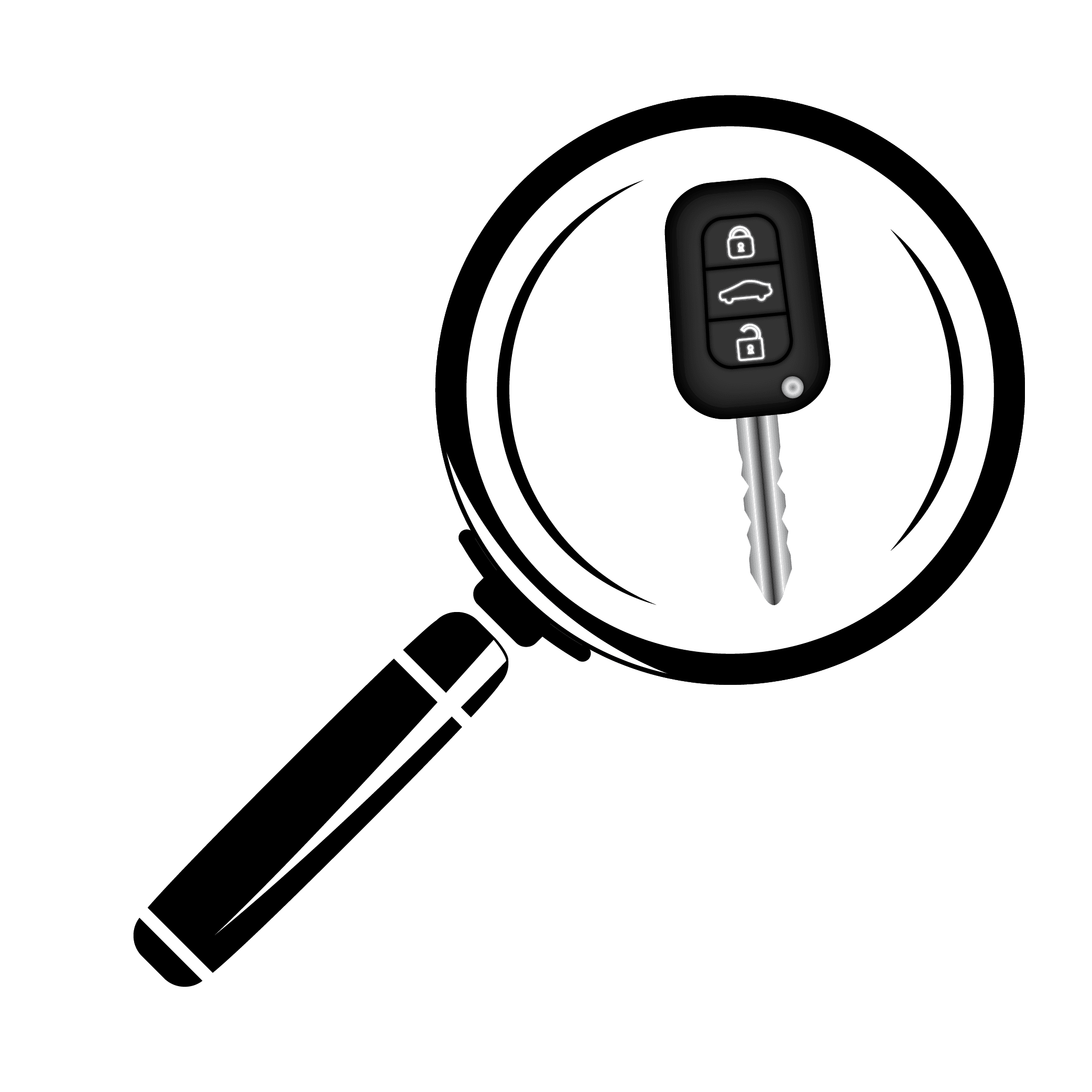 Our Service Areas
Charleston                    Meggett
Daniel Island                Mount Pleasant
Edisto Island                North Charleston
Folly Beach                   Ravenel
Goose Creek                Ridgeville
Hollywood                    Seabrook Island
James Island                 Summerville
Johns Island                  Wadmalaw
Kiawah Island               West Ashley
Step 1: Cutting
In this step we cut a new from the VIN (Vehicle Identification Number) or copy your working key with our advanced key cutting machines. We can often duplicate broken keys using this same process and create a new working key. Most fobs have a hidden emergency key inside of the fob that may require cutting.
Step 2: Programming
The second step is the programming procedure. We connect our programming equipment to your vehicle's on-board diagnostic system and program the transponder key or fob to the vehicle. Most new vehicles require this procedure although some older vehicles do not.
Is your car key lost or stolen? We can help! Upon arrival, our locksmith technicians in Charleston, SC will make you a new key or fob in 30 minutes or less upon arrival to your location. We can also create a duplicate to prevent it from happening again in the future. Give us a call or live chat message for more information and price quotes. Our service is a hassle free process and will get you back on the road in no time.
Rest assured, you can trust The Key Man.
Contact Us For Help
843-419-KEYS

Dylan helped me on a Sunday afternoon after I locked my keys in my car. Not only was he able to get the car unlocked, but he was kind enough to make me a spare key free of charge!

Great price, speedy and responded promptly!! Highly recommend!!


If I could I would leave 100 stars!! In a time when its hard to get fast, reasonable and accurate service this experience blew me out of the water!!! My son needed a key made for his lost car key so I called a few locksmiths. I could just tell when I spoke to Dylan that he would be awesome and he certainly did not disappoint!! His fee was at least $100 less than anyone else I called! He was available when we needed him and arrived on time and was done in 20 min's!! It was an amazing experience! Corporate America could learn a lot from this company about getting it done quickly, and reasonably!!Thank you again Dylan! I will definitely use you if the need should arise!!

Simply the best service I could ever received. I would give them 10 stars. I wish them all the best. Get your keys from The Key Man. Yes! That good



Amazing service! Our two dogs managed to step on the button and lock themselves in our Jeep with the keys inside. We were pretty anxious about it, but Dylan saved the day. He arrived within 20 mins (on a Sunday too) and wouldn't accept any payment… we couldn't believe it. Thank you so much, we can't tell you how much we appreciate it!!

Dylan returned my call in a timely manner and was friendly, professional, and informative. He showed up on time for my appointment and handled the situation in minutes. My replacement key was made quickly for a reasonable fee. I will definitely use Dylan again, just hopefully not too soon!
We provide lost car key replacement services for North American and Asian manufactured vehicles. At this time, we are unfortunately unable to offer this service for European manufactured vehicles. In order to complete this service, please be sure to contact us to check that we have your vehicle key in stock. We can always order your key if necessary. Feel free to reach out to us for price quotes, information and questions. If you've lost your car keys in Charleston, SC, we are here for you! The Key Man is locally owned and operated by locksmiths who love helping the Charleston community!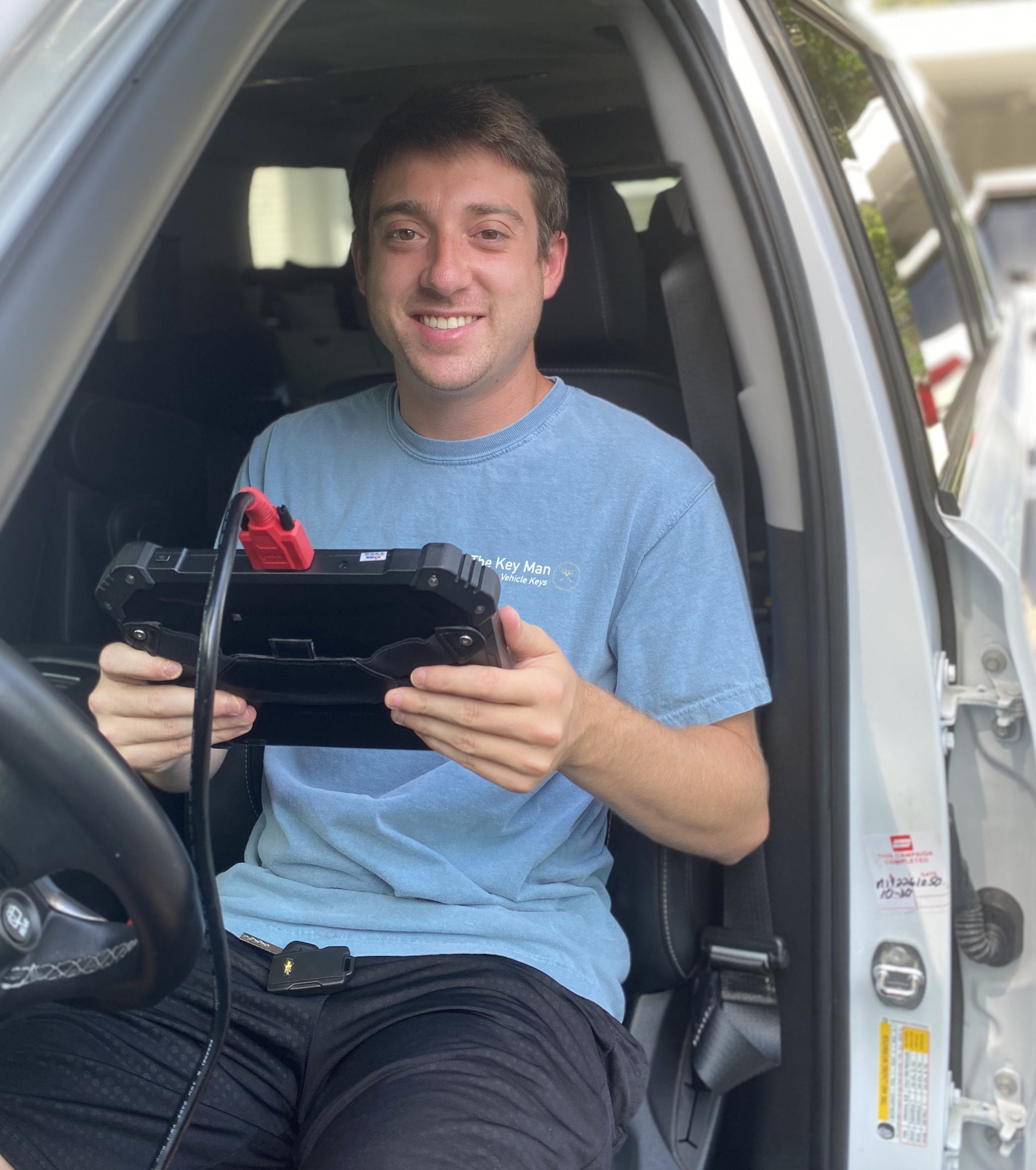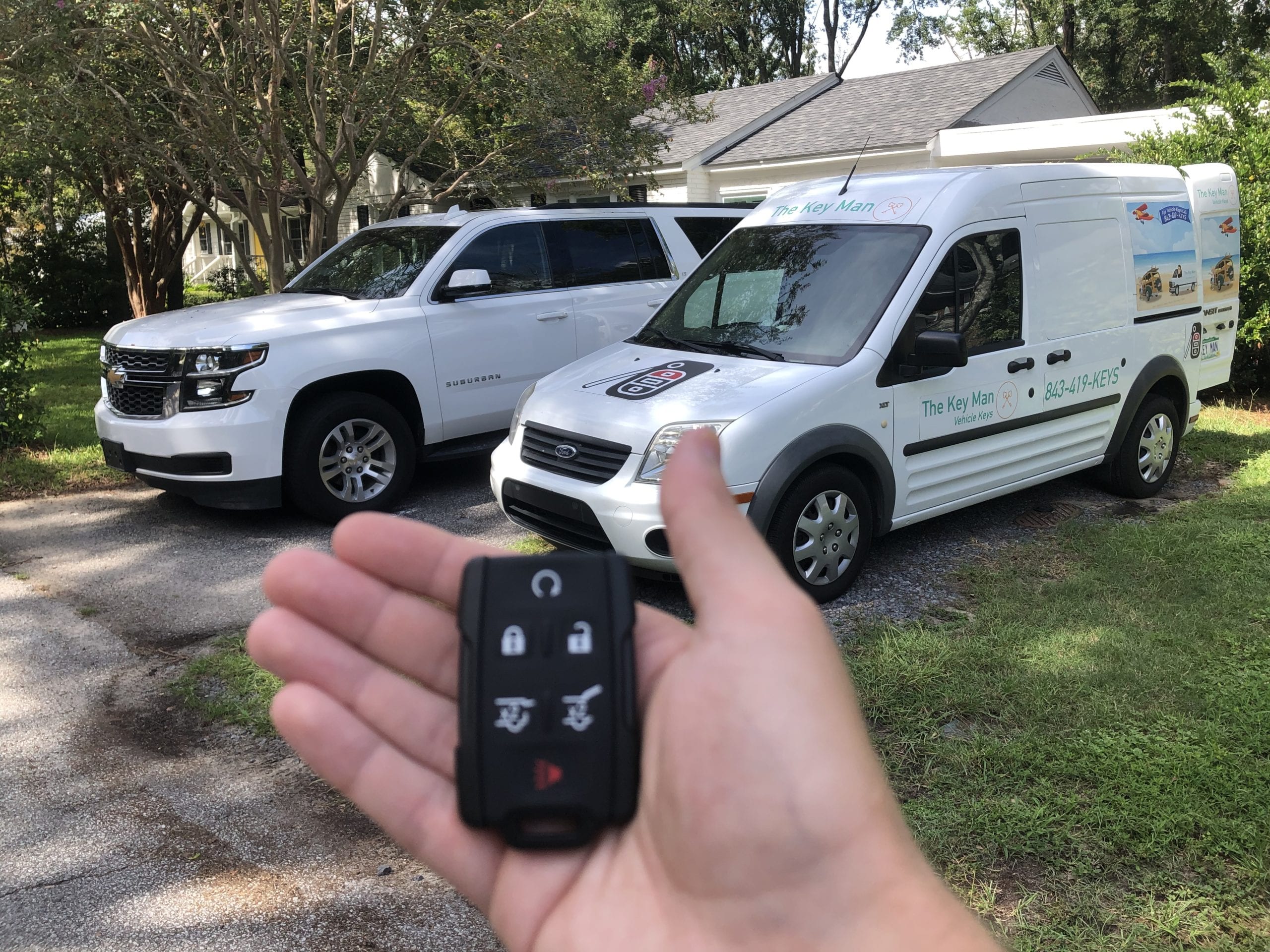 We rely on our vehicles to get us from point A to point B. The Key Man understands how frustrating it can be when you're not able to use that vehicle due to a key issue. As the trusted leader in the Charleston area, we strive every day to be your go-to automotive locksmith. Whether you need a key completely replaced, reprogrammed, or simply retrieved from a locked car, we will quickly solve your problem.