Lost Car Key Replacement in Charleston, SC
Emergency Key Fob cutting & programming by VIN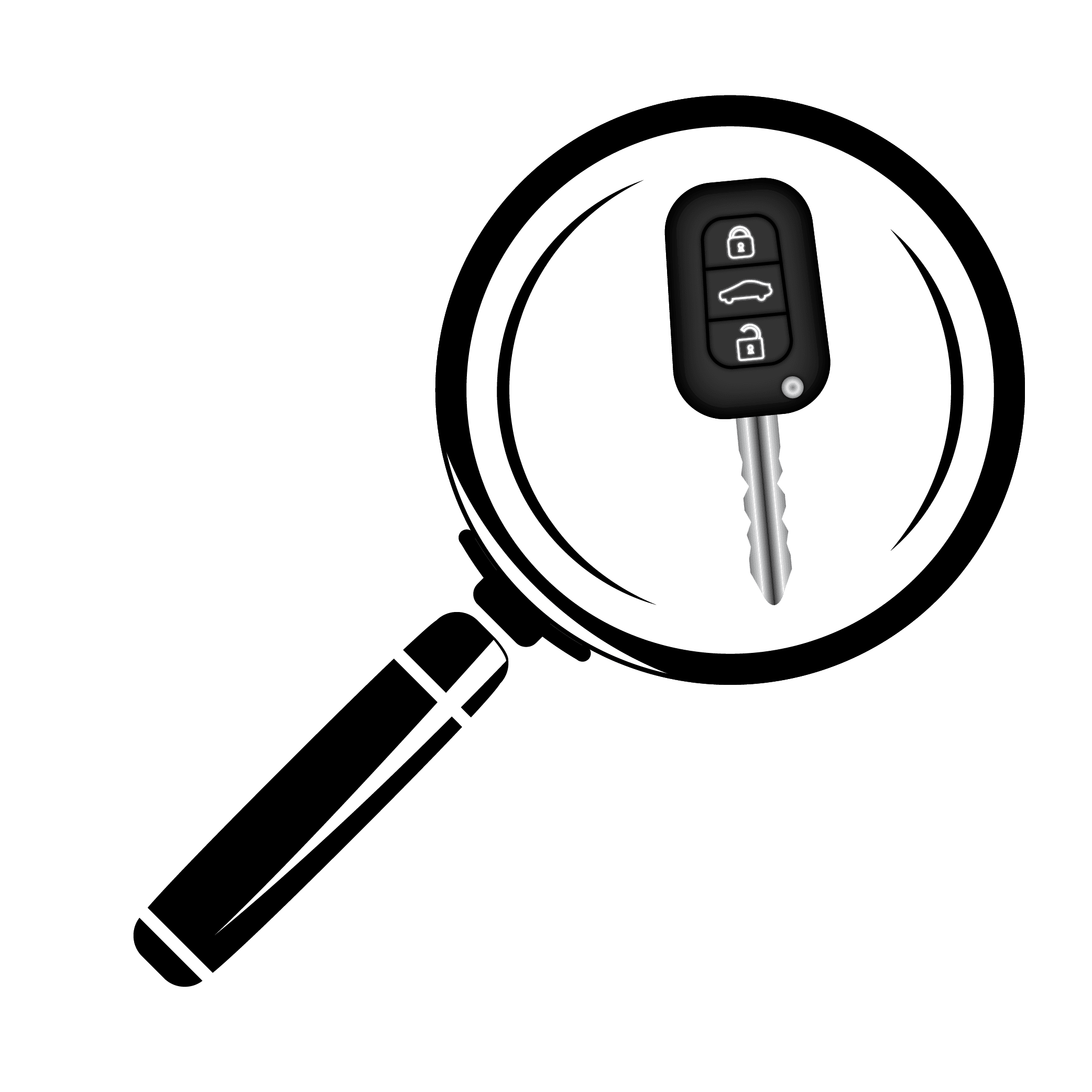 Our Service Areas
Charleston                    Meggett
Daniel Island                Mount Pleasant
Edisto Island                North Charleston
Folly Beach                   Ravenel
Goose Creek                Ridgeville
Hollywood                    Seabrook Island
James Island                 Summerville
Johns Island                  Wadmalaw
Kiawah Island               West Ashley
Step 1: Cutting
In this step we cut a new from the VIN (Vehicle Identification Number) or copy your working key with our advanced key cutting machines. We can often duplicate broken keys using this same process and create a new working key. Most fobs have a hidden emergency key inside of the fob that may require cutting.
Step 2: Programming
The second step is the programming procedure. We connect our programming equipment to your vehicle's on-board diagnostic system and program the transponder key or fob to the vehicle. Most new vehicles require this procedure although some older vehicles do not.
Is your car key lost or stolen? We can help! Upon arrival, our locksmith technicians in Charleston, SC will make you a new key or fob in 30 minutes or less upon arrival to your location. We can also create a duplicate to prevent it from happening again in the future. Give us a call or live chat message for more information and price quotes. Our service is a hassle free process and will get you back on the road in no time.
Rest assured, you can trust The Key Man.
Contact Us For Help
843-419-KEYS
Dylan was fantastic coming to my home to make me a car key. All my keys lost in the abyss.

Karen Lynn B.
23:48 04 Nov 21
Great service! Dillon and Eliza arrived promptly to my place and replaced my 2008 Honda CRV key in around 15 minutes. Great pricing and quality of keys!

Caroline W.
16:11 01 Oct 21
This man is great and honestly I would never call another locksmith in Charleston because he came at a great time and he got it done for a great price ever need a key made or done he's the man

Very professional locksmith, cut new keys for our car and gave some pointers and advice for other questions. Would definitely recommend and use again!

When on the last day of vacation and the keys go missing to your vehicle it can be a nightmare about to happen. However, The Key Man was quick to respond to our need and was professional, kind and the key(s) worked!!!!

Dude said he would be there 3:15 . wow he was, prompt ,fast and goes way beyond call of duty. We will be recommending YOU. Did I mention you responded to one company and little do you know there are many companies affiliated just at this building. God bless you and keep you, I pray your business flourishes!!Sharon @ Mottes.

Sharon Sharon S.
22:42 16 Jul 21
I highly recommend using The Key Man! They came out quickly to replace a key fob for our Camry. They were friendly and provided a great experience!

Great service.. fast and at my home! Price for new key/fob way below dealership.

Highly RECOMMEND the Key Man for all your locksmith needs! I bought a Key FOB online and they came to the house and programmed it in 5 minutes. Great customer service!

Excellent service was provided. I highly recommend this company. They were professional and very informative. They go the extra mile to make sure you are completely satisfied. Trust me!! You will get your money worth and not feel like your wasting it....

Dylan was awesome! I bought a key of Amazon to try and save money and it was a dud, he got one for me that was even cheaper and programmed it for 1/2 the cost of what it was expecting. Quick and timely! Hope to not have to use them again but if I do it won't be the headache I think it will be.

I was in a bind having lost my car keys and after a bad experience with another company I lucked out with The Key Man. He saved me money, piece of mind, and my afternoon! Dylan is an honest and professional individual who seems to genuinely want to help people and provide great service at a fair price.

Service was great with a can do attitude. Would recommend and use again.

I had the absolute best experience with this company. He saved me a lot of money and stress. My daughter's car was stolen and we were unable to recover the key. He was able to erase the key that was stolen and get us a new one. Also he changed the lock on the car. It gave me peace of mind. We were going to take it to the dealership but they told us it would be cheaper through a locksmith. I am very happy with their work, their above and beyond customer service and their professionalism. I highly recommend this company! They're amazing!

These guys were awesome. Came the very next day and had my car unlocked w 2 new keys in my hand within 15mins. Highly recommend!

The company is very professional. Dylan is very knowledgeable, and knows what he is doing. He offered me advice and taught me things that will help me in the future. He went beyond the compassion of customer service. You can tell that he really cares about the people that he is helping. I would have given this company ten stars, but the maximum was only five stars. I HIGHLY recommend this company!

Wow, Dylan was on time , very congenial, and worked quickly and efficiently. He personally not only made sure the keys worked but had me try them independently, remote and key. They were half the price of what the dealership was going to charge. HIGHLY RECOMMEND!! I will use him again if I repeat doing something as dumb as losing both my keys fobs at once!

Christine B.
16:55 01 Mar 21
The services of the key man are unlike any other and we did try others. We lost our keys on the beach the night before we were supposed to leave and didn't realize until the next morning. The Key Man came out the same day within an hour or so of calling. They were able to program us a new key that started my car as well as program the two keys the "fast locksmith charleston" before them weren't able to get to work. Their work went above and beyond and because of them we're now thankfully on our way home.

Kassidy B.
18:31 28 Feb 21
The Key Man came through with excellent customer service. I highly recommend this company. You wont find a better price or more convenience.

Called on a Monday afternoon bc key fob quit working. The Key Man came right away. He was very professional, personable, and most importantly the keys worked perfectly!!!

Dylan is so great!! I called to have my car key fixed and have a new one made. He was very nice and professional. He was at my house within thirty minutes! I would highly recommend The key man!!!

Victoria S.
00:53 18 Feb 21
I reached out to The Key Man to get an extra key for my son's car. Dylan was very accommodating with time and met me at my work to get a new key programmed. Dylan made sure the key worked and I was satisfied before leaving. I also had a key programming issue with the factory key I had and Dylan reset the program for me. I asked him about cutting some door keys and he also took care of that quickly and worked to make sure the keys functioned properly before leaving. I will use them for my future key needs and recommend them to anyone else.

They were so helpful and accommodating in providing me with a copy of my car key. I can't express enough how much I appreciate the time and workmanship that went into this service. Thank you so much!


I sent a message to The Key Man via the website this morning after getting fed up with my truck's broken keys and missing transponder chips. They responded very quickly, immediately set up a time to meet, and came to my vehicle location, which was fantastic. They quickly cut and programmed two F150 keys, gave me a good deal on a remote, and packaged it all nicely for me. I was able to do all of this without taking time off work, a huge plus. The prices are fair, and Dylan and his partner are very polite and helpful. I will definitely be using these guys next time I need a locksmith. 🔐 💪Thank you guys for the great service!

They were very friendly! They came an hour after I called them and within 20 minutes of them being here I had three keys to my car. Great experience!

Dylan and Liz are a great "duo", like Batman and Robin they came to save the day! (in their really cool Key Man Mobile!) This past weekend after going to Church and having lunch in downtown Charleston, when I got back to my car my remote key wouldn't work, I called Key Man, Dylan answered immediately (on a Sunday afternoon!) and said he was only 10 minutes away, asked me to send my location (there are tons of parking places and one way streets to navigate downtown). They arrived literally in 10 minutes with such good energy and professionalism which instantly made me feel comfortable and calmer! Turns out the key didn't work because my battery died (I had inadvertently left car in on position🙄). They had a battery charger gadget smaller than a shoe box and voila the day was saved!Thank you Dylan and Liz, I will recommend you to everyone I know, your unique, kind, confident, professional approach is stellar... all the best to you!

RedTail P.
12:56 08 Dec 20
Dylan helped me out a bunch! When other locksmiths said they couldn't help me, he responded to my evening texts promptly and with lots of details on what he planned to do to help fix the problem.He arrived on time and went above and beyond the service I expected. I would definitely recommend him if you're in the area and in a pinch!

Very satisfied with the service and punctuality! Got my money's worth, which is a rarity nowadays!

Called for a friend that lost keys to his truck and Dillon answered right away and said he'd be there in 20 mins. He got the info he needed from us quickly, gave us a price, and said he was on the way. In the meantime, the keys were located so we did not need his service, but I know if we had, this company would have delivered the service flawlessly!! Will definitely call this company should I ever need a locksmith!

Dillon was awesome. Answered phone, quote was extremely reasonable compared to others, arrived at agreed time, did more work that he had to. Will absolutely use again.Update 11/17/20- Second time using this service and it was excellent. No hassle, on time, professional. 2 keys cut and programmed for an excellent price right in my driveway. Enthusiastic thumbs up.

Dillon and Liz (The Key Man) are the best! I highly recommend them and will always call them if I need another vehicle key. They were on time, professional and also priced right! I had contacted two others prior to Liz and so glad that I chose The Key Man. You guys rock!! Thank you again!

Excellent customer service. Fast and convenient.

Rebecca T.
20:07 12 Oct 20
Amazing service! I called Dylan late one night to get my car reprogrammed after losing my keys. They arrived in under 30 mins and went straight to work! They were affordable, on time and extremely professional. I'll be contacting them soon for an extra key fob. Thanks again!

We were passing through town and locked our keys in our car at the gas station. We called at least 8 different numbers trying to get someone out at 9pm on a Sunday night. The Key Man returned my call, gave very helpful advice, and then came out to help. They got the job done in a flash! We are so grateful! Thank you so much, Dylan and Liz!

Dylan was so awesome! I had locked my dogs and my keys in the car and was freaking out. He got to our house and had them out SO fast and was so nice and professional. We will be lifetime customers!

What a great experience with this company. Got here fast. Very professional and honest. I could rate them a 10 if it was possible.

Dillion and Liz are awesome! Customer service was excellent!! Prices were better than any other place in town!! I definitely recommend! I will never call anyone else!! They made my day so much better!! 😘😘😘

Charlayne M.
23:00 19 Sep 20
Great job!!!! On time. Very professionalHighly recommend


Great service. On time and all as promised

Victoria H.
02:42 10 Sep 20
They were attentive, personable and provided a convenient service after hours at no extra charge.

David Gross Victoria H.
01:16 10 Sep 20
The Key Man should definitely be your 1st call for all your key services. They came to me in the middle of the night. They were very friendly and professional. They got to me in less time than they had estimated and managed to read and make a replacement key for my car after it broke in half. The price was affordable and the lowest in the Charleston area that I found. They even gave me a set of spares for free.

Keyerah B.
14:43 07 Sep 20
Very professional and customer service was excellent. Also wallet friendly best prices around👍


Jennifer S.
20:54 16 Aug 20
Service was fast and cheap, and they are very knowledgeable. I wasn't surprised to see other 5 star reviews on here!

Was very convenient made an appt after work, they came to my house and made the key while I was eating dinner. Price is better than having to go to the dealer. He even threw in a couple spare keys for the door as well. Highly recommend

I'm new to Charleston area and needed my key replace....looked online and found The key Man...send them an email...replied within the same day....gave me quote and date.....he was on time....took him literally 15 mins to cut the key and got it programmed....AWESOME SERVICE!!!THANK YOU SO MUCH!!

Fast service. Arrived on time. Time line of service was as quoted.Much appreciated.

VANESSA M.
18:27 16 Jul 20
I needed a new set of keys to replace my old ones I lost and what amazing service, price, and response time. Extremely professional and knowledgeable. Answered all my questions immediately. Absolutely recommend and will use again if needed in the future.

We provide lost car key replacement services for North American and Asian manufactured vehicles. At this time, we are unfortunately unable to offer this service for European manufactured vehicles. In order to complete this service, please be sure to contact us to check that we have your vehicle key in stock. We can always order your key if necessary. Feel free to reach out to us for price quotes, information and questions. If you've lost your car keys in Charleston, SC, we are here for you! The Key Man is locally owned and operated by locksmiths who love helping the Charleston community!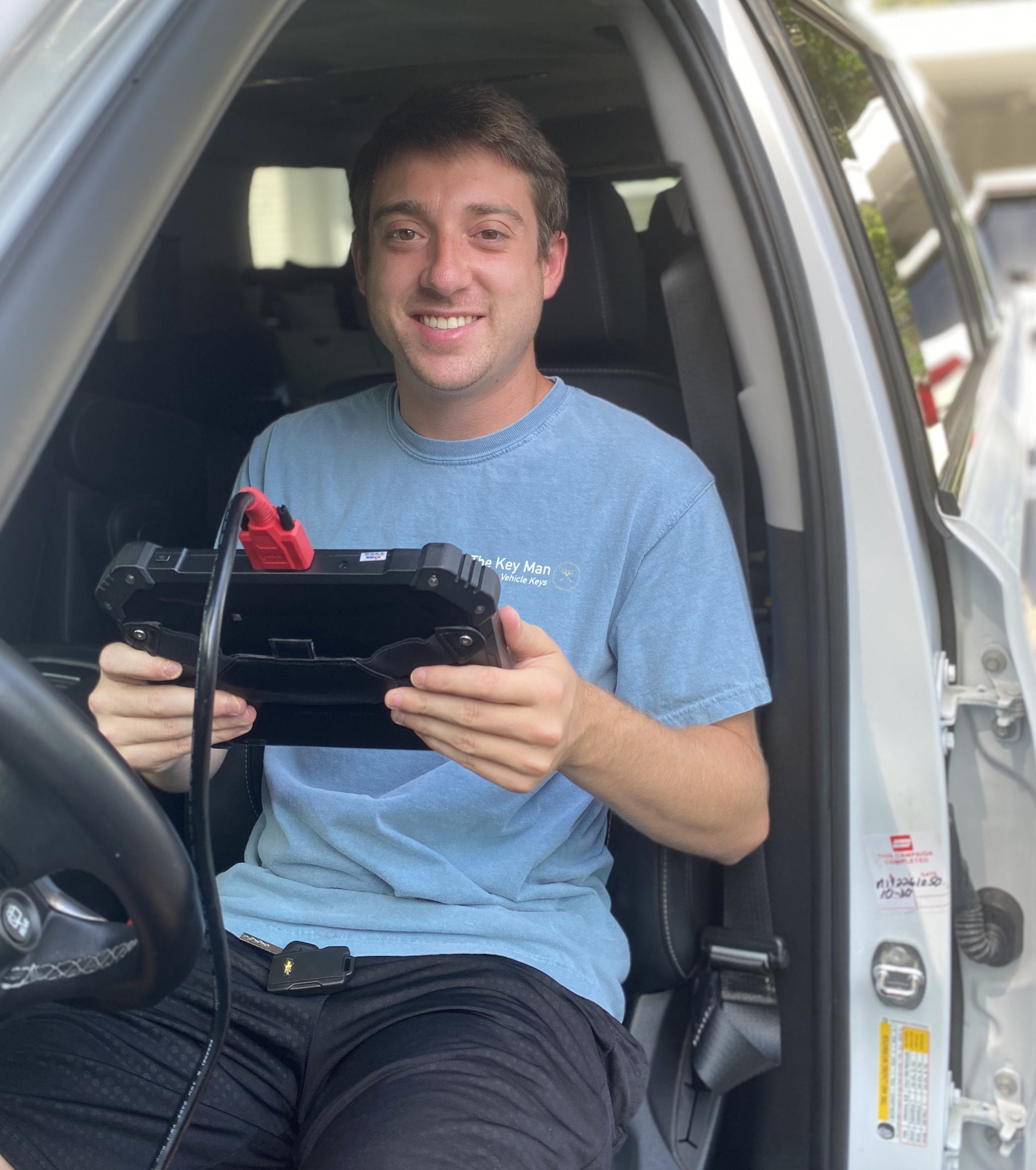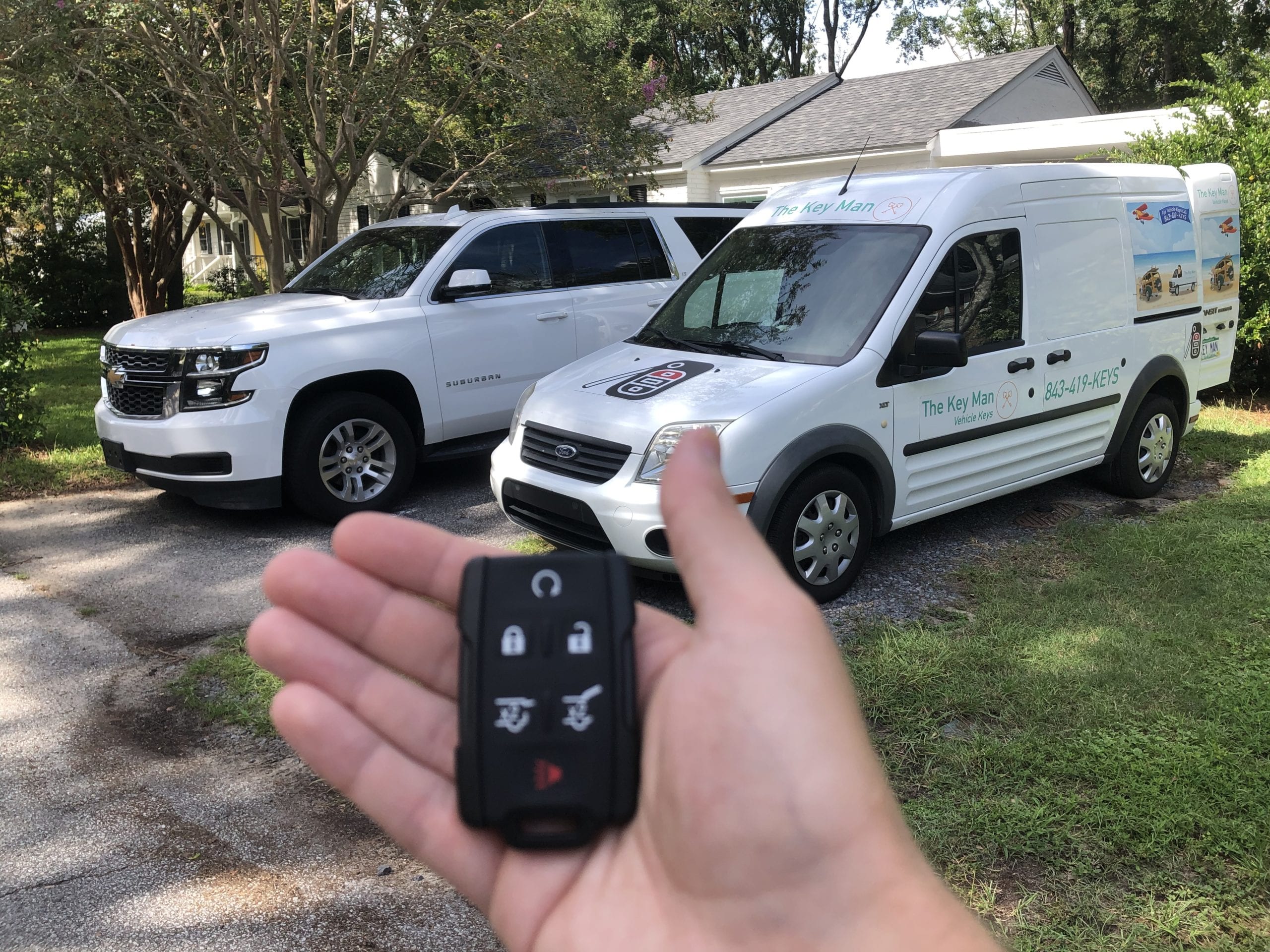 We rely on our vehicles to get us from point A to point B. The Key Man understands how frustrating it can be when you're not able to use that vehicle due to a key issue. As the trusted leader in the Charleston area, we strive every day to be your go-to automotive locksmith. Whether you need a key completely replaced, reprogrammed, or simply retrieved from a locked car, we will quickly solve your problem.